Vacuum in silence with Rowenta
Pretty much essential for maintaining your living area, vacuum cleaners are becoming increasingly more efficient. They suck up dust, fur and all kinds of allergens. For daily life, it's a guarantee of a healthier environment. The downside is, vacuum cleaners are generally noisy.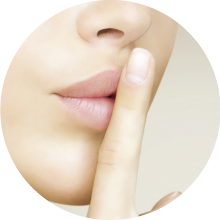 Noise is the main inconvenience when we vacuum (according to the Usage & Attitudes study in France, Italy and Germany in June 2013). With a sound level assessed at 80 decibels for traditional models, it is bound to compete with your favorite TV show or radio station. However, Rowenta has reduced the sound output of its devices by 3 decibels, which corresponds to reducing noise pollution by half. Thus, with Rowenta's range of vacuum cleaners, there is no longer a need to worry about disturbing the neighbors- you can vacuum outside of normal working hours. The fact is, consumers generally think that the power of a vacuum goes hand in hand with increased noise. That's not exactly true : Rowenta has invented extremely quiet vacuum cleaners with no loss of performance.
Compare the different sound levels
140 db(A)

Plane taking off

60/65 dB(A)

Two-way conversation

62 dB(A)

Vacuum cleaner Silence Force Extreme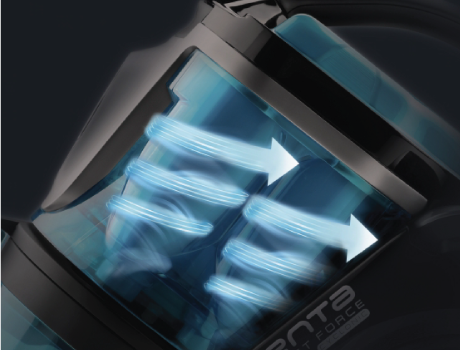 rowenta : 15 years of Silence research
With 15 years of Silence research, Rowenta has optimized three key elements for their vacuum cleaner design to succeed in the pursuit of silence.
1 Silence technology relies on a suspended isolated motor in a double shell to minimize the vibrations and a chain of accessories with large, watertight tubes to reduce noise disturbance from air flow. In addition, it ensures efficient and discreet removal of dust and the use of a silent vacuum brush.
2 We must also take into account the shape of the head and the design of the pipe.
3The devices are equipped with large, soft rubber wheels. Therefore, they can rotate discreetly even on tiles or parquet flooring.
SILENCE FORCE 4A+
RO6493EA
SILENCE AND PERFORMANCE AT THE TOP OF ITS CLASS
Delivering the absolute pinnacle of performance at a stunning level of comfort, Silence Force 4A+ provides all the convenience of a silent vacuum cleaner with ultimate cleaning results and A+ energy efficiency. All this, with a level of silence as low as 66 dB(A) at full power, and an ultra-silent 64 dB(A) silence mode – a level lower than everyday conversation. A variety of enhanced features complete the package, making Silence Force 4A+ the most silent 4A+AAA vacuum cleaner* ever.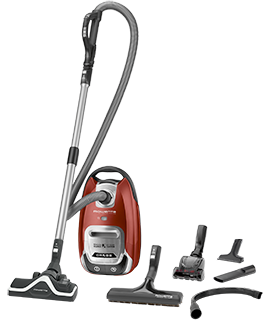 SILENCE FORCE MONO CYCLONIC RO7681EA
EXTREME SILENCE MEETS OUTSTANDING PERFORMANCE
Putting the best of both worlds at your fingertips, Silence Force Cyclonic represents the absolute pinnacle of performance and comfort, with all the convenience of a silent vacuum cleaner and ultimate cleaning results.
Advanced cyclonic technology completes the package, capturing 99.98% of dust.* All this, at a level of sound that barely rises over everyday conversation.

* Dust reemission <0.02%