Environmental Commitment
Rowenta,
SUSTAINABLE DEVELOPMENT
Rowenta has been working for over 10 years to develop eco-intelligent products. In this eco-design approach, Rowenta analyzes the life cycle of its products, continuously searching for possible environmental optimizations at each stage.
RAW MATERIALS
RECYCLING
USE
TRANSPORT
MANUFACTURING
In its approach, Rowenta particularly concentrates its efforts on three ambitious programs:
Repair rather than throw away

Learn more

Save energy
without compromising efficiency

Learn more

Use recycled materials
to sustainably innovate

Learn more
10-YEAR REPAIRABLE PRODUCTS
A pioneer in terms of repairability,
Rowenta strives to prolong
the lifespan of its products
By manufacturing and storing spare parts for the long term, professional, Rowenta-approved repairers can fix appliances at any time during and beyond the warranty period. Rowenta has committed to a transparent pricing policy: no part should exceed 50% of the new product, and the majority are even sold at cost price.

Learn more
Find an approved repairer near you
ENERGY SAVINGS
Power doesn't
equal excess consumption!
Did you know?
Why is it urgent for us to act? Just imagine that in Europe, 288 million vacuum cleaners represent 6.6 million tons of CO2, the equivalent of 3.3 million cars.
From A+++ to D, it measures energy consumption. You can find at least an A energy efficiency note on all our vacuum cleaners' labels.
In one household, 50% of power consumption stems from kitchen, entertainment, and comfort appliances.
USE OF RECYCLED MATERIALS
TO SUSTAINABLY INNOVATE
Today, Rowenta is increasingly integrating recycled materials into its products.
MADE IN France
After three years of research, for the first time in France, Rowenta, Eco Systèmes, and Veolia have implemented the first complete circular economy cycle for small household appliances.
In 2015, through this partnership, Rowenta presented the Silence Steam generator, made fromrecycled household appliances*, whose lower housing is entirely manufactured with recycled polypropylene. Plastic, stainless steel, aluminum... Silence Steam and its packaging contain up to 40% recycled material.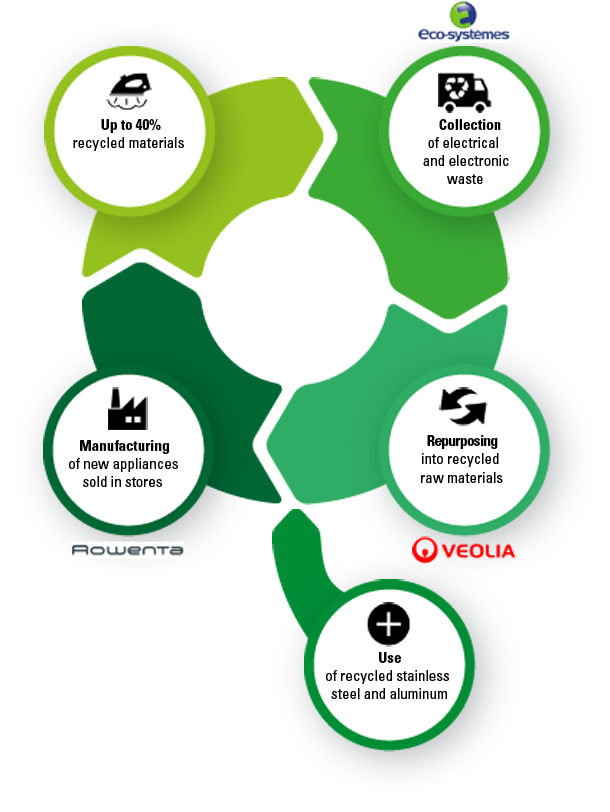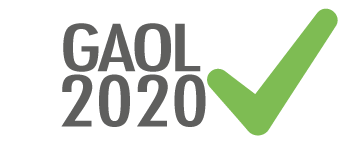 Beyond this pioneering project, the collaboration between Rowenta and WWF-France will focus on the ambitious goal of increasing the use of quality recycled materials in Rowenta products and achieving a rate of at least 20% in all of the brand's new products, accessories, and packaging from now until 2020.
Rowenta designs its products to be as recyclable as possible. The goal is to retrieve as many components as possible in order to reuse them after processing. For example, the Silence Force 4A range of vacuum cleaners has a 92% rate of potential recyclability.