Vacuum CleanersLow Energy Consumption,
Top Performance
Vacuum cleaners do not use the most electricity in a household.
However, according to the European Union, they burnt a total of 18TWh in 2005 over the whole of Europe. This consumption could reach 34TWh in 2020. That's why the European or Eco-design Directive has requested vacuum cleaner manufacturers to design new products which are less energy guzzling and are more respectful of the environment.
For Rowenta, an environmental standard is also a challenge which incites innovation. The brand has decided to be ahead of the game.
did you know ?
For many consumers, the performance of an appliance is directly linked to the power of its motor
The more we increase the watts, the more effective will be the vacuum cleaning. Of course, the efficiency of an electric appliance depends on its energy consumption. However, other elements must be taken into account. Rowenta designers have therefore redesigned every aspect of the appliances to save energy on all levels.
technologie rowenta
In vacuum cleaners, motors are the cornerstone of performance and silence. The cutting-edge technology of the new EffiTech Motor system produces ultimate energy efficiency through greater dust pick-up with less energy use. Performance is not the result of wattage but a combination of air flow and suction head.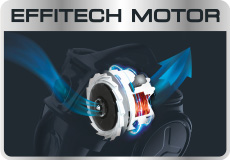 SILENCE FORCE
RO6493EA
With only 550W, Silence Force puts ultimate performance and extreme silence within reach for an unprecedented cleaning experience. An exceptional energy results come together with brand-new exclusive 3-position high-efficiency P3WER GLIDE head to ensure perfect results on any surface, from hard floors to low and high pile carpets, with a wide variety of enhanced features completing the perfect silent vacuum cleaner package.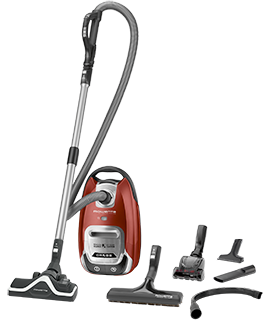 SILENCE FORCE MONO CYCLONIC RO7681EA
With only 750W, Silence Force is a bagless vacuum cleaner that combines exceptional cleaning performance with the comfort of extreme silence-in-use. New P3WER GLIDE 3-position head delivers extreme performance on all surfaces, while enhanced ergonomics provide easier dust management and high-efficiency filtration captures 99.98% of dust.* * Dust reemission <0.02%