An efficient vacuum cleanerfor purer ambient air
When it comes to vacuum cleaners, two main features come to mind

- 1 -
The time-saving benefits from
excellent vacuuming performance

- 2 -
A more pleasurable cleaning
experience through greater
silence in use.
" Yet there is one crucial element that often goes unseen: The quality of air discharged. "
The ambient air indoors is two to five times more polluted than outside air. People prone to asthma or allergies are the first to suffer from poor air filtration. These conditions have been constantly on the rise in developing counties, with over three million asthmatics in France and 30% of the population suffering from respiratory allergies.

Hepa filtersThe performers to limit dust reemisson
Many are under the false impression that bagless vacuum cleaners filter less dust, while in reality everything depends on selecting the most efficient filter out of the three currently on the market. These include foam filters, micro-filters and high-efficiency filters located at the air inlet and outlet points.
High-efficiency fabric filters such as HEPA (High Efficiency Particulate Air) filters capture even the smallest of allergenic particles. With 99% of the particles retained, HEPA 13 filters deliver an environment with impeccable quality, on par with an operating room.
Regardless of the type of filter, maintaining regular washing and changing of filters helps to ensure maximum effectiveness.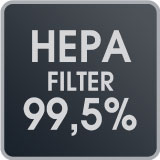 Misconceptions aboutbagless vacuum cleaners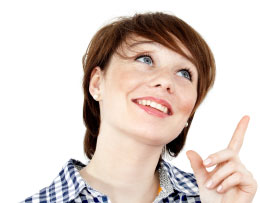 "We often think bagless vacuum
cleaners filter less dust."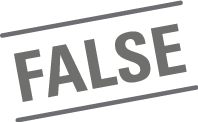 Air filtrationa technology made in rowenta
Rowenta bagless vacuum cleaners are equipped with advanced dual-stage multi-cyclonic technology, which produces a total overhaul of household air for optimal cleaning results. 99% of dust is trapped within the container.
All told, ultra-high filtration uses advanced technology to treat 99.98% of vacuumed dust.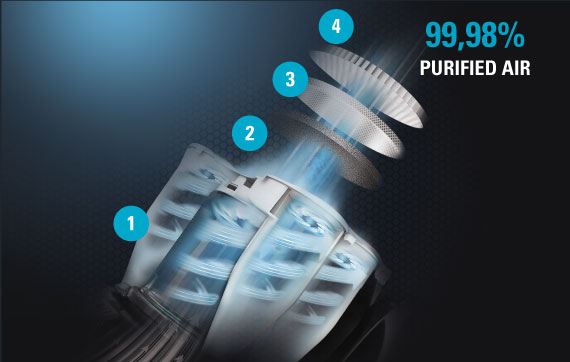 Superior quality filters catch microscopic particles that cause allergies and asthma. Delivering air that is almost completely purified, with results as high as 99.98% and a class A energy efficiency label for air quality emitted, Rowenta is finding new ways to help you breathe easy at home.
1

On the first level, air is sucked in and is whirled around a central cyclone.

2

Due to the centrifugal force, the heavier dust is expelled into the dust container.

3

Air then passes to the upper level, where four lateral cyclones eject finer particles. At this point, 99 % of the dust has been eliminated.

4

The tiny amount of dust remaining then passes through three filters for comprehensive treatment.

R

99,98% purified air
to discover more about Rowenta Silence Force Multi-Cyclonic
Click here
The Silence Force Multi Cyclonic vacuum : better air filtration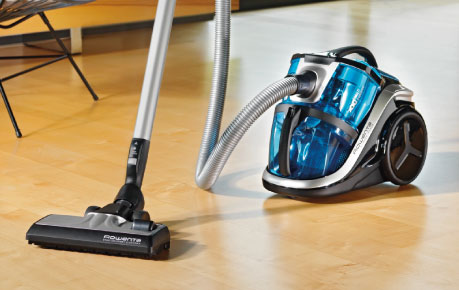 Healthier results, air purity and a more peaceful environment – so much more than just cleaning.
Silence Force Multi Cyclonic brings together extreme levels of silence, outstanding energy efficiency and no loss of suction, with three levels of filters for an air filtration rate of 99.98%.