Silent fans for a fresh & comfortable ambiance
The comfort of a house isn't just about the décor or the layout but also its atmosphere. We would like it to be a haven of summer freshness. A coolness you can have wherever you want and at the level you desire.
did you know ?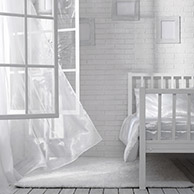 We often think a fan only moves around the air inside and that its cooling power is limited.
In fact, its role is much more important. In general, an artificial vent regulates the temperature inside. ?Even better, it favors evapotranspiration (water loss) and it purifies the surrounding air. The most simple and economical system is a blade fan which you place, according to the model, on the ground or on a table. ?It provides immediate coolness on demand.
Generally, we choose fans based on two main criteria.
Firstly, cooling power. This depends not only on the length of the blades and therefore the circumference of the device's head, but also on the power of the motor. 60 watts and above ensures effective ventilation.
The second criteria is the sound level. It is difficult to enjoy the coolness of a fan which, at full blast, prevents us from listening to our favorite television show or prevent us from sleeping.
made in rowenta
Rowenta has worked on this combination to design a range of Turbo Silence fans. Equipped with a 70 watt motor and a propeller, 40cm in diameter, they offer an air flow able to reach up to 80 m3/minute. With such an air flow, they are effective even in the most spacious of rooms. The automatic oscillation function as well as the four speeds allows you to regulate the fan according to your needs and the area you wish to cool down.
The second aspect Rowenta designers have looked into is the sound level of the appliances. With 50 decibels at speed 1, the Turbo Silence fans are very discreet. You can therefore use them at night without disturbing your sleep. The silent fans are available with a base or stand-up version. The first can be placed on a table or desk and the second is height-adjustable. It's practical for moving from the living room sofa to a stool in a kitchen.
One of the advantages we often forget is that flying insects cannot compete with a fan: there is too much wind for their little wings! ?We almost feel sorry for them but it's good news for all of you who are irresistible to mosquitos. It means the fan is a simple way of protecting yourself against unpleasant bites during the warm summer evenings. ?To intensify this effect, Rowenta has designed the Turbo Silence Protect fan. With its anti-mosquito function, it has a compartment for anti-insect tablets. It also diffuses the repelling effect of these products. A top of the range model,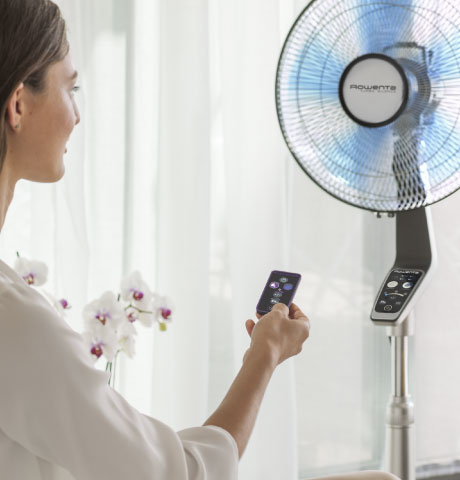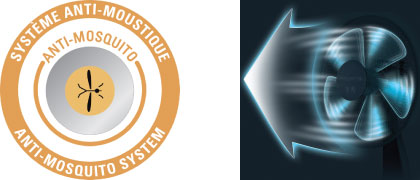 it is also equipped with an electronic control panel which can be removed and used as a remote control.
In summary, it creates maximum cooling power with minimal noise disturbance and saves on movement which makes you dream of having a perfect Mexican siesta.
* Study "Usage & Attitude", 896 people, Brazil, November 2011.
These ProductsMAY INTEREST YOU