A "respect" range for styled hair in good condition
A victim of temperature changes, pollution and dryness caused by the atmosphere in heated and air-conditioned environments, hair doesn't always have a field day.
As a result, it becomes lifeless, brittle and static. For a long time, hair accessories and hair styling straighteners have been considered to be exacerbating factors, especially when they are used frequently. That's not altogether correct.
did you know ?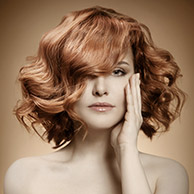 A temperature of 170 °C is enough to get a perfect result without dehydrating your hair.
To allow everyone to style their hair how they wish without risk of damage, Rowenta has designed a range of hairstyling devices that guarantee perfect results at lower temperatures than other leading products on the market..
made in rowenta
Regarding stylers, we have designed a technology which allows them to optimize straightening at 170°C for a result which is just as flawless as a device at 230°C.
To select the desired level of heat, straighteners are equipped with an adjustable thermostat on the handle. It is also possible to select a temperature between 130°C and 230°C.
Finally, straightening plates are coated in ceramic. Ceramic is a material which diffuses gentle heat evenly, allowing it to glide over all hair types, ensuring perfect straightening, synonymous with soft and shiny hair.
To give your hair the respect it deserves, the Respectissim hairdryer with the "Respect" function, is available for you to buy off the shelf. This releases a 15 m/second flow of air at a temperature of 65°C. A guaranteed result of 25% less dehydration !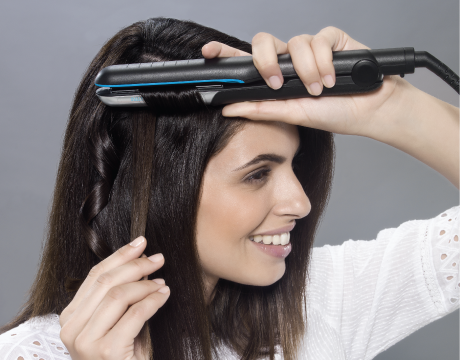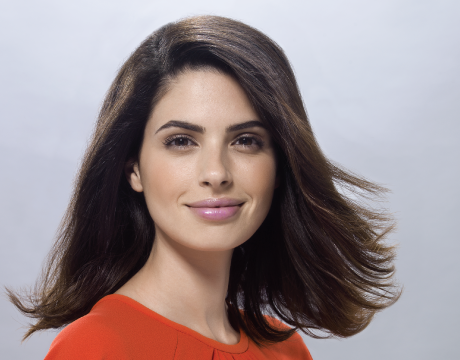 You can have the beautiful hair you deserve by following three simple rules.
1 Hair straighteners and styling irons are not to be used on damp hair with the risk of dehydrating the hair fiber long term.
2 Similarly, drying should be done at a medium temperature and speed. It takes a bit more time, but the result can only be brilliant. It's only during styling using the hairdryer that you should increase the heat and lower the air flow.
3 And to finish, nothing beats the "cold air" button for re-closing any broken hair cuticles and making your blow-dried style last longer.
Effective hair styling devices which are gentle on your hair. Isn't that just what we need to turn heads ?