The garment steamer: LOOKING YOUR BEST HAS NEVER BEEN EASIER
Little-known until recent years, households across France are discovering the vertical steamer, a garment care tool that is perfectly suited to both novices and ironing experts.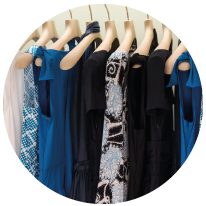 The vertical steamer can serve as both your primary garment care appliance or a secondary device to complement your traditional iron.
The majority of wrinkles are tackled with pure speed and ease, without the need of ever touching an ironing board.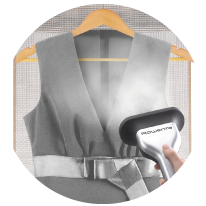 "Is vertical steaming right for you? Will this new method soon replace ironing, with steamers popping up in every home? Read on to find out…"
What is a VERTICAL STEAMER?
- 1 -

All it takes is turning it on and 60 seconds later, quick and effortless steam performance is in the palm of your hand. Vertical steamers cover all kinds of fabrics, from the hardiest to the most delicate. With the vertical steamer, endless trips to the dry cleaner are a thing of the past.

- 2 -

This handy device allows you to freshening up and cleaning of your home. Smooth and hygienic steaming can be applied to sofas, carpets, curtains and more.
What kind OF IRONER ARE YOU?
"As technology evolves, so do our habits."
The pace of life today has caused some households to abandon ironing
completely,
looking instead to alternatives like 'easy-to-iron' or 'no-iron', but with questionable results. For ironing experts who expect nothing less than completely wrinkle-free attire, the vertical steamer provides the perfect solution for certain types of garments, as well as last-minute touch-ups, all without the need of an ironing board.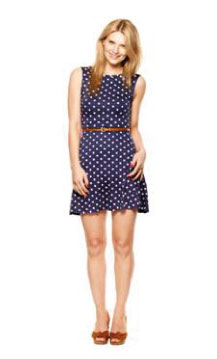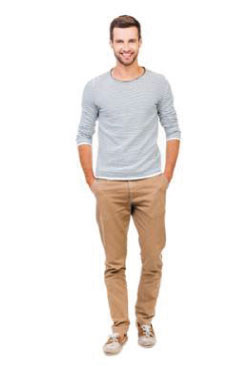 The vertical steamer can also serve as the primary garment care tool
For people with less frequent ironing needs, or people who find ironing inconvenient and time-consuming but still need to look their best. The vertical steamer delivers an excellent alternative to ironing, helping you look fully presentable in the blink of an eye.
China and the USA the kings of steaming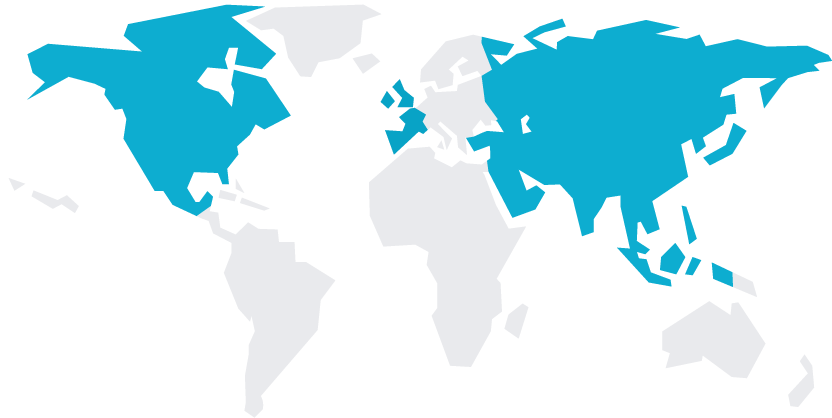 Whilst it is still considered to be a niche sector in Europe, Spain, the United Kingdom and France have entered the market.
Asia, North America and Russia are where you find the most users of vertical steamers.
The magician that is the MASTER VALET STEAMER IS6300D1

Fully at your service to help you look your best.
Master Valet takes only minutes to freshen up and smooth out all your clothes and furnishing fabrics.
This garment care tool features a telescopic pole, wheels and a removable water tank for excellent ease-of-use and effortless storage options.
Master Valet is equipped with a unique vertical stand that completes the package, an innovation provided exclusively by Rowenta which lets you remove wrinkles and creases with the utmost ease. Master Valet is an outstanding garment care solution, combining top quality with exceptional value.


Click here
to discover more about Rowenta Master Valet