Air Force Precision beard trimmer by Rowenta with suction technology
For the last few years, the beard has won over men's hearts, whatever their age. For many, it is an essential beauty asset as it adds character to a face.
As far as beards go, the three-day beard is a great classic which lends itself to all occasions. There is also the 5mm, for a more "casual" option. As for the 8mm beard, it's hair-raisingly brilliant for enjoying a sociable week-end. In all cases, it's a perfect way to subtly change your look according to the occasion. Not to mention that it means you don't have to shave on a daily basis. For the most sensitive skin types, it is also like taking a well-deserved vacation. In short, as it entails less upkeep and adds more style, who could fault it ?

did you know ?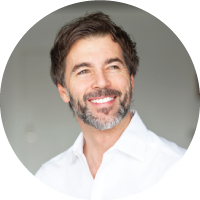 In a relationship, there are two things which, without fail, drive you up the wall.
Shoes left lying around and the state of the sink after shaving. If your lady affectionately and gently caresses your beard, your look will soon lose some of its charm when hairs from this very beard are found in the sink. Rowenta can't do much about the shoes. For hairs, however, we have the solution: beard trimmers.
Called Air Force Precision, its innovation is a small suction system positioned just behind the comb and blades. The hairs are therefore swallowed as soon as they are cut. The efficiency level is 95%. Let's just say, the rare hairs which have managed to escape will be very quick to pick up. Another convenience of the beard clipper suction technology: combined with an integrated comb, it lifts the hairs and thereby facilitates trimming without nicking the skin.
made in rowenta
The Air Force Precision clippers are also an efficient device designed to let you cut your beard just how you want it and in no time at all. It also gives you great freedom of choice for your cut with its range of 21 trimming positions from 0.5 to 10mm. All styles, including the 3 day beard, are available to you. Finally, it is convenient to use with a battery supply which offers 35 minutes of battery life giving you lots of time to perfect your style.
Due to the vacuum suction system's hair receptacle, the Air Force Precision clippers are perfectly mobile. So, if you are in a rush, it is possible to have a quick trim in the car or in the elevator without getting hairs everywhere. This hair receptacle is very easy to clean: to empty, it unclips in a second. The same goes for the blades, you can easily take them off to clean them using a small brush. Over the bin, not over the sink. No more mess.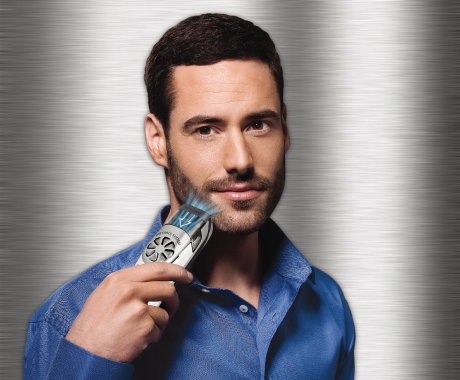 These ProductsMAY INTEREST YOU