My vacuum cleaner and I: the start of a beautiful love story?
Doing the housework has changed a lot over the years. Despite progress made in technology, some popular beliefs still persist.

Household chores in Europe: what do consumers think?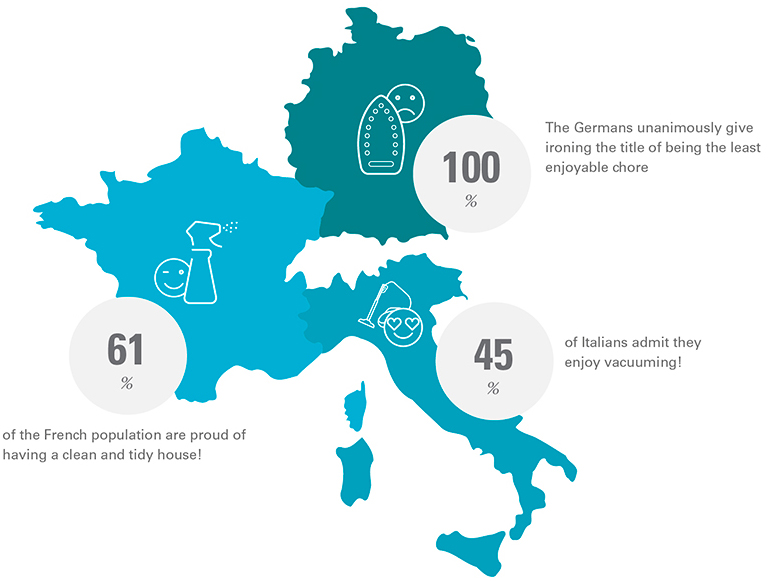 Do you also share these points of view?
Which consumers are you most similar to?
Popular belief: vacuum cleaners are very noisy

We all have critical moments in mind. A teen flying off the handle, accusing you of always vacuuming when he or she is sleeping (although it is midday…). A partner who pointedly turns up the volume on the television to cover up the rumblings of the beast … It's clear, when we get our machine out, even the dog runs away and hides.
Eight out of ten people admit to having postponed their vacuuming session so as to not disturb the people around them.
of 18-24 year olds maintain they had to give up on sleep due to their mum's sudden desire to clean their room. A real declaration of war!

of French people state they have similarly been
disturbed by vacuuming when watching the TV
In short, the vacuum cleaner is not exactly the most
popular appliance in the home, it's a real bone of contention.
A technology for keeping the peace in the household
However, vacuum cleaners have changed dramatically over the years.
Rowenta offers a Silence Force range which revolutionizes this household chore.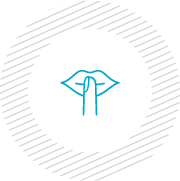 Imagine: whilst vacuuming, you can keep listening to the news on the radio or carry on chatting with the people around you.
Bagless vacuum cleaners have up to four times lower sound levels than the average vacuum cleaner on the market. The isolated and suspended motor of the Multi-Cyclonic Silence Force vacuum reduces noise pollution by 68db. Technology makes your life easier!